Abortion Restrictions Could Cause an Ob-Gyn Brain Drain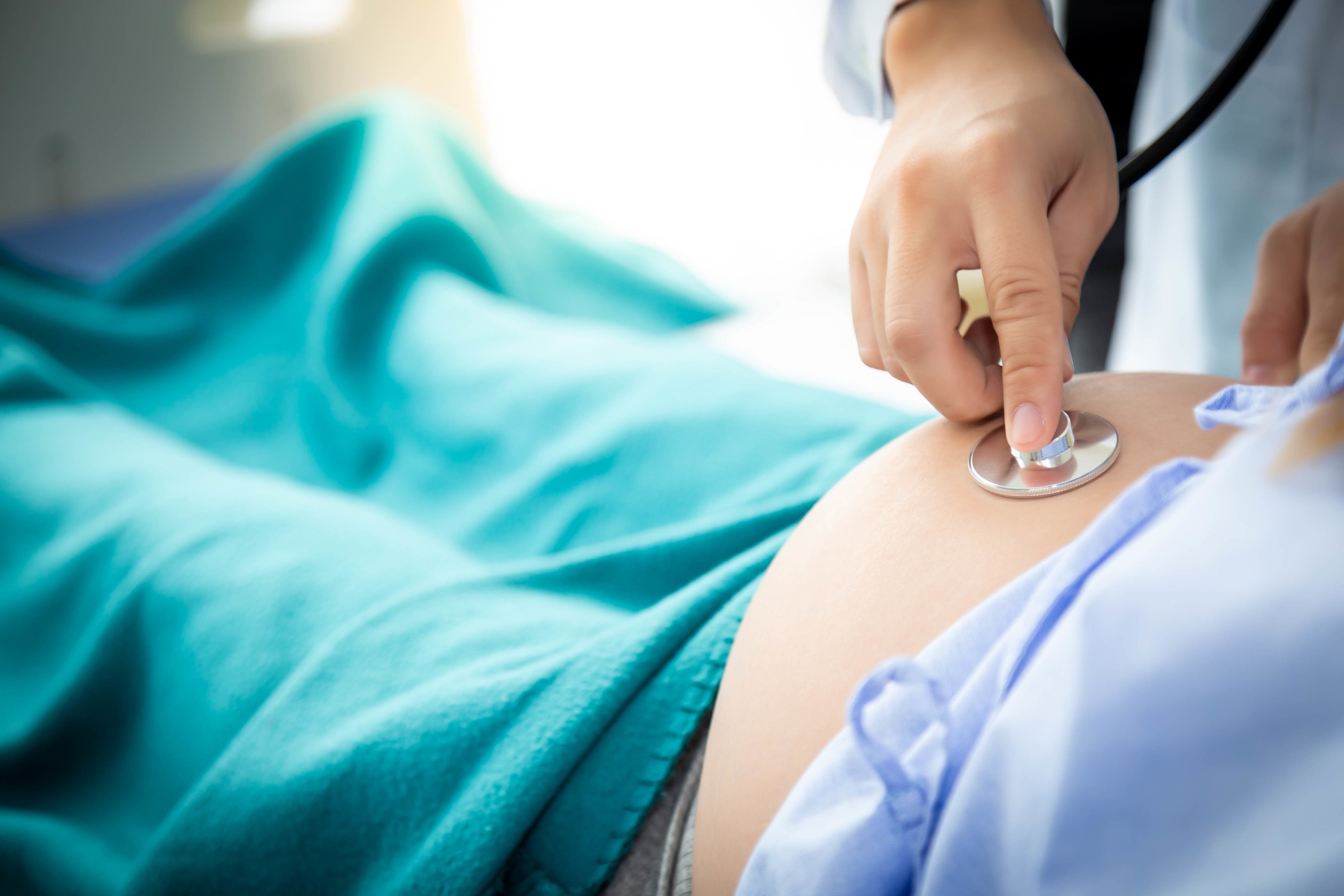 Lisa Harris, an ob-gyn and researcher at the University of Michigan, recalls being paged to the operating room late on a Friday night to treat a pregnant woman who was hemorrhaging uncontrollably. The patient had been undergoing a procedure to treat a complication involving too much amniotic fluid in the uterus, and things went awry. In Harris's experience, she says, "performing an abortion within minutes or hours can be lifesaving in this situation."
Harris was the only one in the hospital that night who had been trained in abortion care. She performed a procedure called a dilation and evacuation (D&E), which dilates the cervix and empties the uterus. It is routinely used for abortion during the second trimester. Harris believes it is also the best way to treat a hemorrhage because it is safe, mostly painless and minimally invasive.
She fears that if she had not been there, her patient would have ended up having a hysterotomy, a procedure in which a doctor cuts into the abdomen to remove the contents of the uterus (not to be confused with a hysterectomy, which is removal of the uterus). In this case, the fetus was too early to be viable, so it would not survive. More physicians know how to perform a hysterotomy than a D&E, and when faced with an emergency, the former procedure might have been the only option for them. But cutting into the uterus at an early stage of pregnancy can cause complications in future pregnancies.
Abortion skills are "emergency lifesaving skills," Harris says. And she worries that the Supreme Court's decision to overturn Roe v. Wade will have dire consequences not only for pregnant people but also for the doctors who care for them. For the first time in 50 years, many obstetricians will lose their ability to provide their patients with an important type of evidence-based medical care. The shift could send ripple effects through the field for generations.
Aborted Education
According to a study published in April in Obstetrics & Gynecology, 128 of the 286 ob-gyn residency programs in the U.S. are located in the 26 states that either had "trigger laws" already in place to restrict abortion or are likely to restrict it. This means that roughly 45 percent of these programs will no longer offer training in abortion skills—which are also miscarriage skills, according to Harris and many others.
"I worry that when we take abortion training away from ob-gyn residents, we will take away an entire skill set that is useful not only for abortion care but [also] for miscarriage management," says the study's lead author Kavita Vinekar, an ob-gyn and researcher at the University of California, Los Angeles's David Geffen School of Medicine. With roughly half of the nation's training programs set to be affected by the bans, it is unlikely that providers will be able to travel out of state for proper training. Available programs simply will not have the capacity. "There will be an entire generation of physicians who will be ill-equipped to manage some of the most common and acute things that we see," Vinekar says.
Of all the non-abortion-care complications during pregnancy, miscarriage management is likely to be impacted most. And with roughly 10 to 20 percent of all known pregnancies ending in miscarriage, this will affect a considerable number of patients. Iffath Hoskins, president of the American College of Obstetricians and Gynecologists (ACOG), said in a recent press conference that "it is going to be very difficult for us clinicians to manage" this complication. Helping treat a patient's miscarriage may put them in a difficult position with the law because doing so may be seen as crossing the line into abortion. According to Hoskins, physicians may need to get another clinical opinion—or even legal counsel—before proceeding with treatment.
"It's going to have a devastating effect on every aspect of a woman's health care," she said.
Jennifer Kerns, an ob-gyn at the University of California, San Francisco, has seen the effects of this firsthand. About once a month she travels to an abortion clinic that treats people from Texas. The state has been under abortion restrictions since a bill called SB 8, a law that bans abortions past the sixth week of pregnancy, was passed last year. Kerns says that people have been showing up with ectopic pregnancies that doctors in Texas have refused to treat. An ectopic pregnancy occurs when the embryo implants outside of the uterus. The embryo cannot survive, and the pregnant person will almost certainly miscarry, which risks bursting a fallopian tube. Yet there are individuals who have not been able to receive treatment for the condition since the six-week ban went into effect. "It's really sobering and concerning to think that we're delaying care for people," Kerns says.
A Health Care Desert
Hampering an entire profession with restrictions that have nothing to do with medicine and affect the way its members care for their patients almost certainly impact the field for years to come, according to Deborah Bartz, an ob-gyn at Brigham and Women's Hospital in Boston. Many of her trainees are deliberately planning to avoid practicing in states that have abortion restrictions in place.
Comprehensive training in women's and pregnant people's health care is a priority for future physicians looking to practice obstetrics and gynecology, and Bartz fears many of them will avoid states in which such training is not offered. "These restrictive abortion laws could actually drain the physician workforce within those states," she says.
A survey of ob-gyn residents conducted in 2020 found that trainees were more likely to be satisfied with abortion training in their program if it was given routinely rather than optionally—or not at all. Vinekar echoes the importance of the procedure. "As a physician who's a practicing ob-gyn, I want to take the best possible care of my patients," she says. "I would never take a job that didn't let me provide abortion care."