Daily Digest | Whitman's idea for a transfer rule tweak; Illini baseball sweeps Purdue
There's a lot of news each day. Illini Inquirer will try to make it easier to digest each weekday morning with the Daily Digest.
*****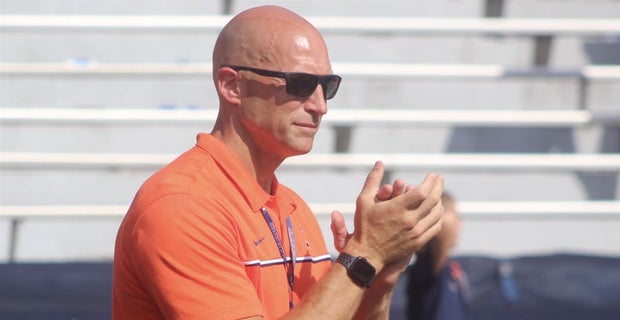 Tonight is the last game of the Division-I college basketball season, and already more than 1,000 players have entered the transfer portal. The portal, which was created by the NCAA in 2018, and the one-time penalty-free transfer rule have created a new era of roster movement and building in all sports, and they are having a huge impact on college basketball, where teams can see up to half their rosters turn over each year — or in the unique case of LSU this year, the entire roster.
Illinois athletics director Josh Whitman during a Saturday morning interview on WDWS-AM 1400 in Champaign commented on the portal, saying the increased player movement "has created a lot of instability in the programs and obviously a lot of new faces year in and year out in almost every team now. It's created some opportunity for programs that are looking to get better in a hurry, but I think we'll work through this. I don't know whether this model will sustain. I'll be curious as some of these pieces come together whether there will be some tweaks, whether there will be some modifications because I think it's still very fluid, and we're learning as it goes together how it will go together in the long run."
Whitman opined that he'd like to see some changes to the one-time transfer rule, requiring student-athletes to stay at their original institution for a given amount of time — potentially a year to two years — in order to earn a penalty-free transfer to another program. Any earlier transfers would need to sit out a season in residency, like the old rule.
Whitman said: "I've said from the beginning when the transfer portal became a topic from the beginning that I thought there was real value and merit in the idea, but I felt like it needed to be pushed back later in a student-athlete's experience. I felt like giving immediate eligibility to a student who had been at a first institution for a semester or even a year maybe wasn't incentivizing the right behavior in terms of trying to teach people to push through adversity, to confront challenges, to build relationships, to give things an opportunity for things to settle and become comfortable. So I think at some point that conversation might be revisited, this idea that maybe you have to be enrolled at a place for three semesters or four semesters before you could transfer. It's not that you can't transfer before that, but if you want to be immediately eligible upon that transfer, you have to have served some length of time at your first institution. The original rule dealt with what they called a year in residency at the new school. I think it could serve to look at maybe having some period of residency at your first school before you get the opportunity to gain immediate eligibility upon transfer. But we'll see. We'll see how some of these pieces fit together."
However, Whitman said he has doubts as to whether those ideas would actually be considered because the "train has already left the station" and that it's unlikely "we're going to put that toothpaste back in the tube for all sports."
Whitman does think more student-athletes and the public are becoming more aware that the portal isn't a good solution for all, saying: "The reality is there are a lot more people getting into the portal than there are coming out of it, meaning that not every person going into it has a place to go. I think that story's going to get more broadly told and more widely understood, and I think people are going to realize that the portal isn't necessarily the panacea that they perceive it to be. Essentially, it's a game of musical chairs, and when the music stops, not everybody has a place to sit down. As an educator, that's concerning for me because, obviously, we're in the business of seeing people matriculate and earn an education. That's something we want for all of our athletes, regardless of what path they choose."
*****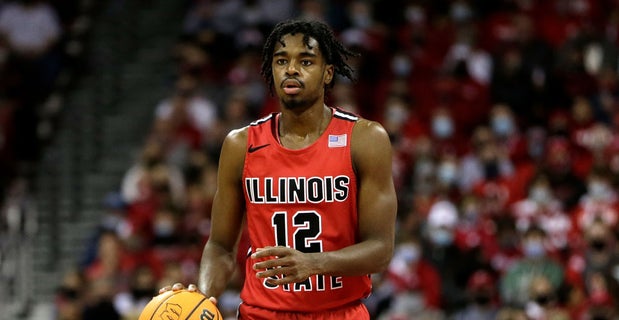 Speaking of the portal, The Athletic released its best remaining men's college basketball transfers and recruits for the 2022-23 season — and it included many Illini targets and a few former Illini players.
Notable Illini targets
*****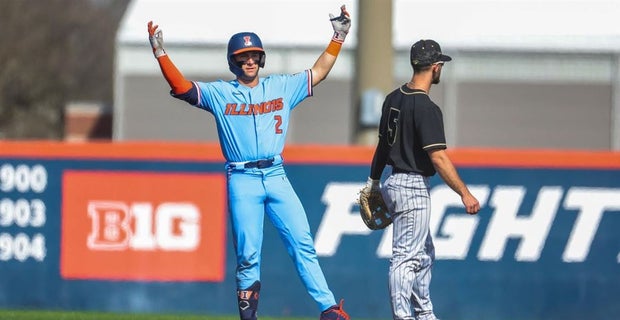 Illinois baseball swept Purdue in a three-game home series at Illinois Field this weekend. The Illini (13-12, 5-1 Big Ten) are now tied atop the conference standings after two series, while Purdue, which went 17-2 during nonconference play fell to 1-3 during Big Ten play.
Game One: Cole Kirschsieper threw seven shutout innings, scattering three hits and two walks while striking out nine, while Branden Comia and Taylor Jackson each homered and Cam McDonald had two hits and two RBI to lead Illinois to an 8-1 win over Purdue.

Game Two: Branden Comia had three hits and three RBI, and Cam McDonald had three hits to lead Illinois to a 11-10 win over the Boilermakers.

Game Three: Danny Doligale (who homered) and Jacob Campbell each had three hits, and Justin Janas and Brody Harding each had two hits to help Illinois overcome a 5-2 deficit and win 11-8. Jack Wenninger threw 3.2 scoreless innings of relief to notch the win.
What's next: Illinois plays at Illinois State at 5 p.m. CT on Tuesday before a three-game weekend series at Iowa (14-10, 2-1 Big Ten).
Thought bubble: Maybe keep wearing those fire powder blue uniforms?
Illini weekend quick hits
Illinois women's gymnastics scored their highest score of the season (197.375) at the NCAA Championships, but it was not enough to advance out of the Seattle Regional. 

Illinois men's gymnastics finished fourth at the Big Ten Championships at Penn State. First-year junior Ashton Anaya claimed the still rings individual Big Ten title, the fifth rings title for an Illini in six years.

Illini softball won a series at Minnesota, winning Games 1 and 3 of a three-game series. The Illini (17-13, 3-2 Big Ten) host SIU-E on Tuesday before hosting Wisconsin for a three-game series this weekend.

Illini men's tennis won two matches on Sunday, defeating Michigan State 6-1 and Butler 4-1 at Atkins Tennis Center. The Illini (9-11) go on the road next week to face Nebraska and Wisconsin.

Illini women's tennis won both its road matches on the weekend, topping Iowa 4-2 on Friday and defeating Nebraska 4-3 on Sunday. The Illini (12-6) host Purdue on Friday before traveling to Penn State on Sunday.

No. 23-ranked Illini men's golf finished third in a loaded field (eight top-50 teams) at the Augusta Haskins Award Invitational behind a strong 7-under final round on Sunday. Tommy Kuhl fired a 9-under 207 to place tied for sixth, while Adrien Dumont de Chassart finished with a 2-under 214 to finish tied for 16th. The Illini play in the Boilermaker Invitation this weekend in West Lafayette.

Illini women's golfer Crystal Wang finished in 68th place at the prestigious Augusta National Women's Amateur on Friday.
*****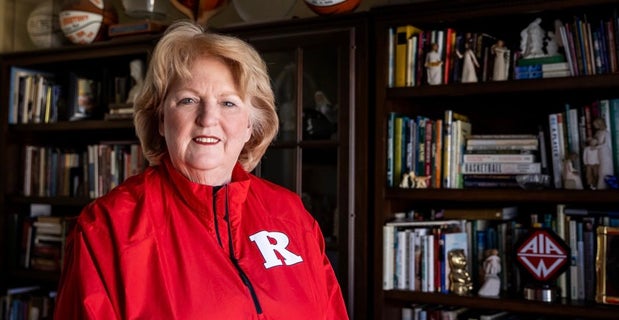 Former Illinois women's basketball head coach Theresa Grentz on Saturday was elected to the Naismith Memorial Basketball Hall of Fame Class of 2022. The enshrinement ceremony is set for Sept. 10 in Springfield, Mass.
Grentz, the program's all-time winningest coach led the Illini program for 12 seasons (1995-96 through 2006-07), guiding Illinois to the 1997 Big Ten Championship. Her Illini squads reached postseason play in 10 of 12 years, including five NCAA Tournament berths highlighted by back-to-back Sweet 16 runs in 1997 and 1998.

Grentz tallied 210 of her 681 career wins during her tenure at Illinois. She began her career at Saint Joseph's (1974-76) and came to Illinois after 19 seasons on the sidelines for Rutgers (1976-95). Following her stint in Urbana-Champaign, Grentz served two more seasons as a head coach at Lafayette (2015-17).
Illini in the Naismith Memorial Basketball Hall of Fame
Harry V. Porter (contributor), Class of 1960

Andy Phillip (player), Class of 1961

Abe Saperstein (contributor), Class of 1970

Jerry Colangelo (contributor), Class of 2004

Mannie Jackson (contributor), Class of 2017

Theresa Grentz (coach), Class of 2022
*****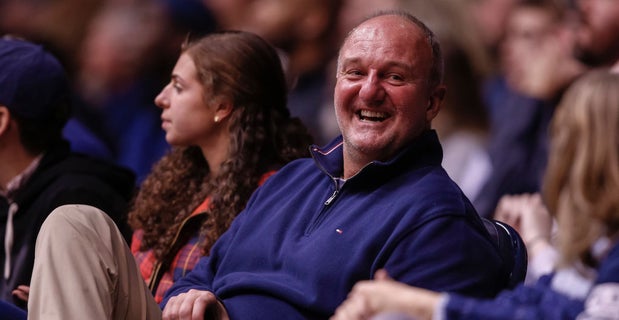 Five years after stepping away at Ohio State due to health issues, Thad Matta is making his college basketball coaching return. Butler on Sunday announced Matta would return to his alma mater for a second coaching stint. Matta, a Hoopeston (Ill.) native who played four seasons at Butler, coached one season at Butler (24-8 in 2000-01) before parlaying that into steps up to Xavier (78-23 over three seasons) and then Ohio State (337-123 and two Final Four appearances over 13 seasons).
Butler had great success after Matta left under Todd Lickliter, Brad Stevens and Chris Holtmann — who succeeded Matta at Ohio State — but struggled in five seasons under LaVall Jordan, who went 83-74 and made just one NCAA Tournament appearance.
Butler athletics director Barry Collier said in a statement: "The success that Thad has achieved at every one of his programs speaks for itself. He is a championship-caliber coach and recruiter who brings valuable experience and contagious energy to Butler. I have seen that personally in Thad as a player, assistant coach and head coach. The Matta Family – Thad, Barb, Ali and Emily – has a deep appreciation for Butler and I know they join all of the Butler community in how excited we are for what's to come."
Matta said in a statement: "Butler is a special place, one that Barb, Ali, Emily and I each chose as our school. I'm grateful for the opportunity to return to Butler and lead our men's basketball program. There is a solid foundation in place and I'm confident that Butler will consistently be among the top programs in the BIG EAST. I can't wait to attack the work we have in front of us and to be back on the sidelines at Hinkle Fieldhouse."
*****
*****
Have a great Monday! This is the first of 30 straight weeks of Major League Baseball (content sigh)…