Daily Digest | Illini to make IHSA state football bid; Bulls tender Malcolm Hill
There's a lot of news each day. Illini Inquirer will try to make it easier to digest each weekday morning with the Daily Digest.
*****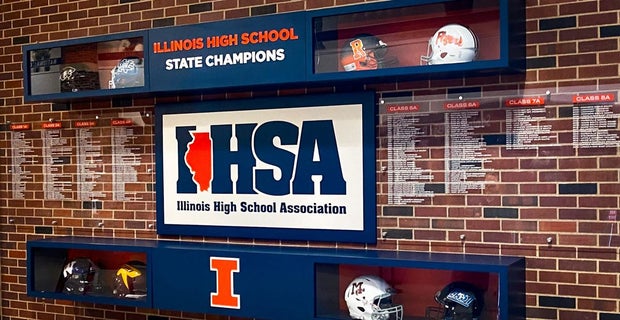 Illinois athletics director Josh Whitman hopes this fall isn't the last time Champaign hosts the IHSA football state championships. The current contract — which includes the IHSA title games rotating each year between Champaign and DeKalb — expires after this season, and the IHSA is aiming to find a one-site solution for its next five-year contract (2023-27).
The problem is that Illinois football every other year has a Thanksgiving Saturday game against Northwestern, which conflicts with the IHSA state championships, which are held the Friday and Saturday after Thanksgiving.
Still, Whitman said Illinois will submit a bid for the next five-year contract, though he did not give details of how Illinois would work around the Northwestern game conflict.
Whitman said Tuesday: "It's certainly something we're interested in continuing to host. There's been some discussion I know about some of the IHSA guidelines, some of the things they put in for request for proposals. We've had some discussions with leadership with the IHSA. We will submit a bid. We'll put our best foot forward. We realize we do have some limitations in terms of our competitive football schedule with Northwestern. But it's an event we've had here for a really long time, and something that we hope can continue."
The competition: The IHSA is requiring that a venue for the football championships must have a minimum of 12,000 seats, which only six venues meet in the state: Memorial Stadium at Illinois in Champaign, Soldier Field in Chicago, Ryan Field at Northwestern in Evanston, Huskie Stadium at NIU in DeKalb, Hancock Stadium at ISU in Normal and Saluki Stadium at SIU in Carbondale. Illinois isn't the only candidate with potential conflict. Northwestern hosts Illinois every other year during Thanksgiving Saturday. NIU could have Thanksgiving Saturday conflicts as well as it has a home game on the Saturday after Thanksgiving this year. ISU and SIU may have to turn down an FCS postseason game if it wins the bid. Soldier Field hosts the Bears, and its grass turf probably won't hold up well for eight games in two days.
Why it matters: Bret Bielema has put a lot of effort into outreach to in-state high school programs, coaches and prospects since he arrived in December 2020. Keeping the state championships would keep Champaign and the Illini more top of mind in Illinois high school football circles.
Bielema said during the spring: "It's part of the reason that this job was so attractive before it even came open to me. To be back in my home state and promote it. I played football in this state as a player, I wrestled in this state, I ran track in this state. It's something that means a lot to me. We've done some things in the stadium to recognize the state champions. A lot of that was driven by Coach (Pat) Ryan. There's a reason I hired a hall of fame high school coach to come in here and help us build relationships. Coach Ryan brings things to my vision every day that I would have never seen or never would have really thought up. It's absolutely essential. I think the coaches who were here this weekend felt it. Hopefully this is something we continually build."
*****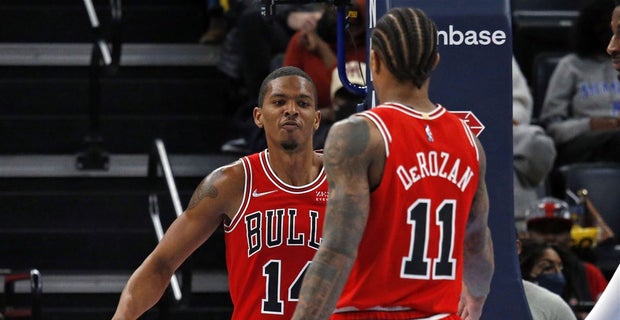 The Chicago Bulls tendered a two-way qualifying contract offer to Illinois basketball great Malcolm Hill, Spotrac's Keith Smith reports, that has a $1.58 million cap hold. Hill will now be a restricted free agent.
Last season, Hill — the No. 3 all-time scorer for Illinois —played three games for the Hawks (5.7 points) before signing a two-way contract with the Bulls, for whom he played 16 games and averaged 3.4 points and 1.8 rebounds in 16 games.
What it means: The qualifying offer is a standing offer for a contract for Hill, if he chooses to sign it. If he signs an offer with another team as a restricted free agent, the Bulls have three days to match the team's offer sheet or allow Hill to sign with the other team.
What it means: The Bulls tendering Hill to have the Right of First Refusal shows they have interest in keeping Hill, who made the most of his opportunities with the Hawks and the Bulls last season. The Bulls recently signed Marquette forward Justin Lewis to a two-way contract, and Hill may be the frontrunner to occupy the Bulls' other two-way spot. Or he signs with another team for guaranteed money.
*****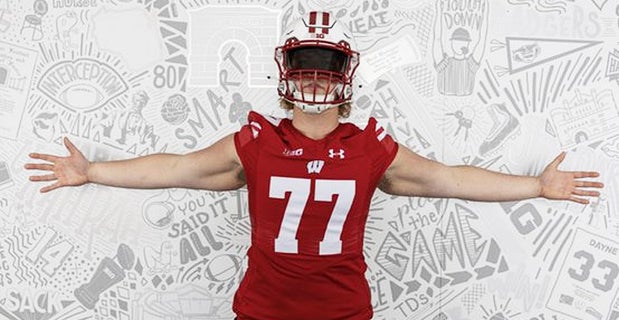 Three-star Glenbard West (Ill.) Class of 2023 offensive lineman Chris Terek committed to Wisconsin on Wednesday. The No. 10 prospect in the state of Illinois, according to the industry-generated Composite rankings, Terek committed to Wisconsin over Iowa, Illinois and Michigan.
Why it matters: Wisconsin has commitments from five of the top-26 Illinois prospects in the Class of 2023, according to the Composite Rankings — and all from Chicagoland, including three Illini targets: Terek, Roderick Pierce and Jamel Howard. Wisconsin is a short drive from Chicagoland and has established a stable, winning tradition for most of three decades now, so it is a well-developed recruiting brand for Illinois' largest talent pool.
*****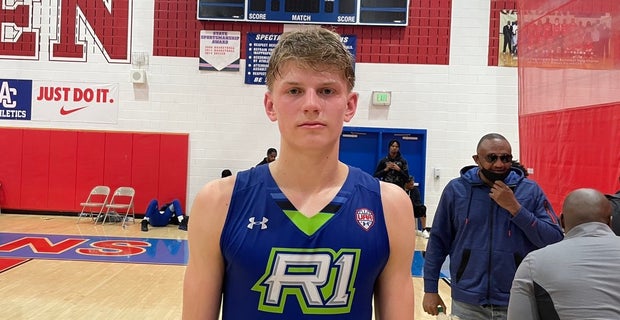 Pennsylvania forward Thomas Haugh committed to Florida on Wednesday. The 6-foot-9 forward was one of the fastest-rising prospects in the country this spring and is expected to reclassify from the Class of 2023 to the Class of 2022. He chose Florida over offers from Illinois, Maryland, Northwestern and Georgia Tech.
What it means: Illinois closed out its Class of 2022 by adding French forward Zacharie Perrin and canceled an expected visit with Haugh this week. But Haugh was a top target for Illini rivals Maryland and Northwestern, so this all was a pretty positive result for the Illini.
*****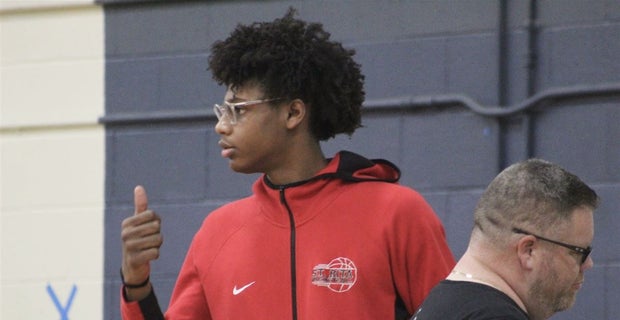 Four-star Chicago St. Rita junior center James Brown received a scholarship offer from North Carolina on Wednesday. The Class of 2024 prospect is the No. 27 overall prospect in the Class of 2024, according to the industry-generated Composite rankings, and he is the No. 1 junior prospect in the state of Illinois.
Why it matters: Brown long has been a priority target for Illinois in the Class of 2024 and is high school and AAU teammates with 2024 Illini commit Morez Johnson, a fellow top-50 prospect, and Illini priority target Nojus Indrusaitis.
What it means: Brown already had a slew of high-major offers — Illinois, Ohio State, Wisconsin, LSU, Missouri and Florida, among his offers — but he was bound to earn blue-blood offers. Illinois has developed a strong relationship with Brown and now will try to beat the reigning national runner-up (and likely soon other powerhouses) to keep Brown in-state.
Read more: Derek Piper caught up with Brown last week to discuss his recruitment
*****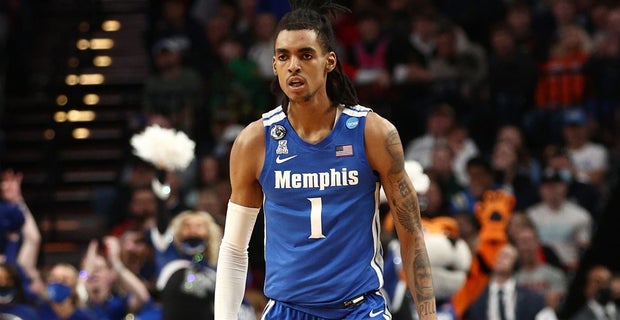 The No. 1 transfer in the country according to 247Sports committed to … Eastern Michigan? Memphis transfer Emoni Bates, an Ypsilanti (Mich.) native and former five-star prospect, will return home as he announced his verbal commitment to Eastern Michigan on Wednesday.
Why it matters: Some in recent weeks tweeted about Illinois having an interest in Bates, but the fit never made sense with the Illini deep on the wing with Terrence Shannon, Matthew Mayer, RJ Melendez, Luke Goode and Ty Rodgers.
What it means: Bates, whom media hyped as a junior-high player and underclassman prep prospect, will be the undoubted go-to guy for a mid-major program where he will still be under the spotlight, especially considering he is in his own hometown, though a less intense spotlight.
*****
*****
Have a great Thursday! Wife's out of the town for the week. Send thoughts and prayers…